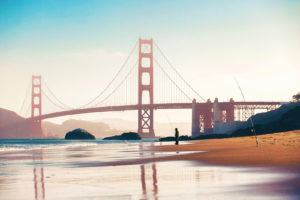 Deadline: 29 March 2018
Eligibility: everyone from 16 years old
Award: Round-trip airfare to Rome, New York, London, Tokyo, Istanbul, Paris, Bangkok or Hong Kong
Description
Stampways Travel Essay Contest was founded on the belief that everybody should be able to travel the world, to meet other people, and experience other cultures and religions.
As Ibn Battuta said: "Traveling – it leaves you speechless, then turns you into a storyteller." Tell why do you need these tickets and why is that place your dream destination? What do you feel about your future adventure? Show in words your soul, emotions and desire to go.
Other criteria
The contest is open to all from 16 years old.
There are 3 Steps to Participate:
Step 1: Fill in the form and choose your destination.
Step 2: Write your story: "How will You Open The World through Travelling?"
Tell us in 200 characters or more.
Essays should not exceed 2 500 characters.
All essays must be in English.
Multiple entries are allowed.
The deadline for submissions is 29 March 2018 for the following topic.
Step 3: Pay 1,5 USD per one entry.
Award
Stampways editors will choose 1 essay winner per month around the world to travel for chosen destination.
Winners will be contacted by Stampways team via email from the completed form.
Please fill in the form carefully.
Apply
If you have any questions please contact info@stampways.com
More information HERE.