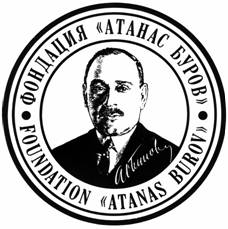 Deadline period : 19.06.2016
Eligible: only Bulgarian students from Finance programs at Economical Universities in the country
Date and Venue: 26th of August – 2nd of September in Bankya city
Description:
Atanas Burov Foundation is making a competition for scholarships in Summer school "Investments", which will be in the period 26th of August – 2nd of September in Bankya city. The foundation will give 20 full scholarships for this school.
The summer school is an expression of the foundation's aspiration to support and prepare the student for further successful labor achievements.
It was carried out for the first time in 2002 and it represents a unique educational event, supported by the professional communities in the financial branch and the industry.
Its program is aimed towards motivated and excellent students, who are interested in the new practices in banking. The predominant part of the graduates from school later begins their labor practice in leading banking or financial institutions or is approved for scholarship by the Foundation.
Application need consist the following papers:
Information card
CV
Essay in English :
(1) Corporate Governance role in the investment decision-making at frontier and emerging markets.
(2) Company organic growth witn no 'organic' human capital. Financial statements implications.
(3) Value investing in frontier and emerging markets. Stock screening implications
ONLY for Bulgarian students
More information HERE