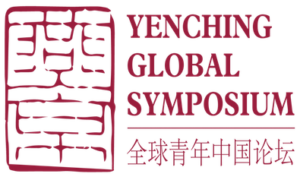 Deadline: 30 November 2017
Eligibility: international applicants under age of 30
Date and Venue: 12 – 15 April 2018, Beijing, China
Description
The Yenching Academy's flagship event, the Yenching Global Symposium 2018, is now accepting applications! This year's theme "RENaissance: China's Journey in a Global Future" explores China's multifaceted revival in a rapidly shifting global arena.
The forum will bring together outstanding graduates from across the world to the historic grounds of Peking University in Beijing, from April 12th-15th, for four days of interactive discussions, simulations, site visits, networking sessions and immersion activities. Successful applications will have their accommodation, meals and round-trip flight funded.
Benefits
Selected delegates will have their expenses covered for a full round-trip flight to Beijing, four days of accommodation, and meal costs;
Access to lectures by prominent international scholars and professionals, interactive discussions, simulations, and site visits;
Participation in a global network of thriving China-passionate young people;
Opportunity to explore Beijing and Chinese culture through immersive activities.
Other criteria
Holder of an undergraduate degree in any field;
Available for the entirety of the conference from April 12th-15th, 2018;
Have not attended any of the previous Yenching Global Symposiums;
International English proficiency test score (at least IELTS 7/TOEFL 100/Cambridge 180/CEFR C1), if have not attended a university where English was the sole language of instruction;
Under the age of 30.
Cost
If you are selected as a delegate, the Yenching Global Symposium will cover your return flight tickets, accommodation, and meals for the duration of the event. Delegates have to bear visa expenses (if any) and are advised to carry some money for personal expenses, sightseeing, etc.
Apply
The application for Yenching Global Symposium 2018 is divided into the following sections:
Personal information;
Conference information;
Contact information;
CV (1-2 pages) / English scores;
Short answers;
In some case, applicants will also be invited to a short online interview.
Apply HERE
More information HERE