Deadline: 1 July 2016
Open to: female journalists of all nationalities are eligible to apply
Grant: support worth of USD 230,000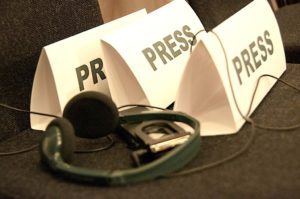 Description
The IWMF's Howard G. Buffett Fund for Women Journalists is an incredible resource for talented reporters and will make a real difference in the field of journalism. The fund is not limited in either the grant dollar amount or the number of grants awarded within the annual total. For 25 years, the International Women's Media Foundation (IWMF) has been dedicated to strengthening the role of women journalists worldwide. The media is not truly free and representative without the equal voice of women. Through programs and grants are empower women journalists with the training, support, and network to become leaders in the news industry.
IWMF main beliefs:
•The leadership role of women in independent journalism worldwide;
•The importance of women's journalistic perspectives to providing high-quality information in the public interest;
• Support for women journalists in contexts of crisis, intimidation and persecution;
•Equal opportunity and advancement for women journalists.
Eligibility
• Women journalists from anywhere in the world;
•Professional Journalism must be the applicant's primary profession;
•Applicants must have three or more years of professional journalism experience;
•Teams of journalists may apply, however the submission must be from a woman journalist and her team must include at least 50% women.
Grant
The IWMF will make an annual total of USD 230,000 worth of grants to support women journalists in their projects and endeavors.
How to apply?
Proposals should be submitted online. Applicants must be prepared to provide the following information (in English):
1Contact Information and Resume/CV;
2Brief description of the project or opportunity you are seeking funding for;
3If applicable, a list of any other team members or applicants;
4Description of the purpose of the proposal and the issue/problem it is designed to address;
5Estimated budget and time frame.
The Grant Application Guide is available here.
More info here.