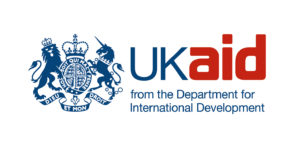 Deadline: 31 May 2017
Description
The UK's Department for International Development (DFID) is currently seeking applications for its Women's Integrated Sexual Health (WISH) programme across Africa and Asia to provide a comprehensive package of Sexual and Reproductive Health and Rights (SRHR), with a primary focus on increasing the number of additional Family Planning (FP) users according to the FP2020 definition, alongside reducing maternal mortality and improving access to safe abortion. The anticipated budget would be approximately £200 million (though this could be reduced or expanded in future).
Eligible countries:
UK;
Africa: Algeria, Angola, Benin, Botswana, Burkina Faso, Burundi, Cabo Verde, Cameroon, Central African Republic, Chad, Comoros, Congo, Republic of the Congo, Democratic Republic of the, Cote d'Ivorie, Djibouti, Egypt, Equatorial Guinea, Eritrea, Ethiopia, Gabon, Gambia, Ghana, Guinea, Guinea-Bissau, Kenya, Lesotho, Liberia, Libya, Madagascar, Malawi, Mali, Mauritania, Mauritius, Morocco, Mozambique, Namibia, Niger, Nigeria, Rwanda, Sao Tome and Principe, Senegal, Seychelles, Sierra Leone, Somalia, South Africa, South Sudan, Sudan, Swaziland, Tanzania, Togo, Tunisia, Uganda, Zambia, Zimbabwe.
Asia: Afghanistan, Armenia, Azerbaijan, Bahrain, Bangladesh, Bhutan, Brunei, Cambodia, China, Cyprus, Georgia, India, Indonesia, Iran, Iraq, Israel, Japan, Jordan, Kazakhstan, Kuwait, Kyrgyzstan, Laos, Lebanon, Malaysia, Maldives, Mongolia, Myanmar (Burma), Nepal, North Korea, Oman, Pakistan, Palestine, Philippines, Qatar, Russia, Saudi Arabia, Singapore, South Korea, Sri Lanka, Syria, Taiwan, Tajikistan, Thailand, Timor-Leste, Turkey, Turkmenistan, United Arab Emirates (UAE), Uzbekistan, Vietnam, Yemen.
More information HERE