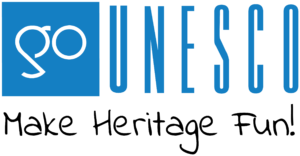 Deadline: June 30 2016
Period of the internship: July 12 2016 to December 31 2016
Description:
GoUNESCO makes heritage fun! GoUNESCO has inspired thousands of people to travel to world heritage sites and participate in fun travel challenges. GoUNESCO is a UNESCO New Delhi supported initiative that makes heritage and culture more accessible, interesting and fun to everyone.
What is the GoUNESCO Internship Program?
The GoUNESCO Internship Program (GIP) is GoUNESCO's global student outreach program. This 6 month program promotes awareness of heritage and culture among young people via fun, educative tasks.
What does one do as part of the GoUNESCO Internship Program?
As part of the program, you will be assigned fun tasks which will make you aware of heritage. Please read about the tasks assigned to interns in the past and current sessions of the program here – link. Depending on your performance, skills and your area of specialization, you may be assigned to specific teams with additional responsibilities. Got any more questions? Email gcc@gounesco.com
Who should apply?
Any undergraduate/postgraduate student, who has a passion for travelling and wants to do his part in the preservation of World Heritage Sites, is free to apply. Any such student, who is interested in our challenge and wants to make it his mission to light the same fire of adventure in other people's hearts, should definitely apply.
Applications are welcome from people of all nationalities, genders, ages – we do not discriminate.
The program is primarily meant for college students but you can choose to join even if you are not one currently.
This is an unpaid internship – there is no travel involved. All tasks are of either online or offline nature as explained in the first point. Offline tasks may involve you visiting heritage sites in your city.
Why should I apply?
Selected candidates will be awarded an e-Certificate of Appreciation from GoUNESCO.
Exclusive online workshops for skill building, interaction with heritage experts, photographers, travelers.
Networking opportunity with students from across the world
A great work experience.
More info and Apply HERE