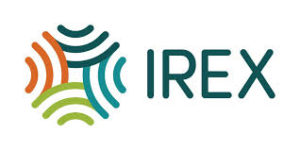 Position:          Proposal Writer/Consultant, Kazakhstan Youth Corps Project
Location:         Washington, DC
Practice:          New Business Development Unit
About IREX:
IREX is an independent nonprofit organization dedicated to building a more just, prosperous, and inclusive world by empowering youth, cultivating leaders, strengthening institutions, and extending access to quality education and information.
Founded in 1968, IREX has an annual portfolio of over $80 million, offices in 20 countries, and a global staff of 400. We work in more than 100 countries worldwide.
Summary of Position:
IREX seeks a Technical Writer to assist in developing a proposal for an anticipated Youth Corps Project in Kazakhstan funded by the World Bank. The purpose of the expected project is to promote young people's community engagement and life skills through a community-based service learning program, with a focus on vulnerable youth.
Summary of Responsibilities:
Working closely with the Proposal Manager, the Technical Writer will have primary responsibility for developing, writing, and ensuring the overall quality of the technical proposal
Ensure that the proposal and any partner inputs are of high quality and are well written, in accordance with World Bank and IREX guidelines
Develop the proposal based on assessed needs, World Bank interests and the IREX team's capacities for programming
Ensure the technical proposal is submitted for review and submission in a timely manner
Other duties as assigned by IREX that furthers the goals and objectives of this proposal
Skills and Qualifications:
Thorough knowledge of technical aspects of youth development programming including skills development, curriculum development, positive youth development, and related support services for youth
Ability to analyze government solicitations, design, and write successful technical proposals in a limited amount of time, and secure donor funding
Proven track record of developing high quality proposals that are well written, competitive, responsive to donor-identified impacts and produced in a timely manner
Background developing and/or writing World Bank proposals required
Experience working in Kazakhstan or Central Asia preferred
Bachelor's degree (Masters preferred) in International Development, Business, or other relevant fields; in addition 5-7 years of relevant work experience
Fluency in English; strong written and communication skills required. Russian language skills a plus
Motivated self-starter
Able to work effectively in a professional team
Application:
Please supply a resume and a cover letter with your application.
Apply HERE 
More info HERE