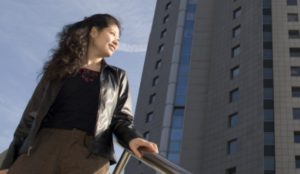 Deadline: varies from 10 September 2017 until February 2018
Elegibility: foreign applicants
Scholarship: 750 EUR for graduates, 1,000 EUR for doctoral level and a round-trip airfare
Description
The German Academic Exchange Service or DAAD now wish to invites applicants for Development-Related Postgraduate Courses Scholarships. These scholarships are available in diverse fields for foreign applicants. The aim of the scholarships is to produce graduates of responsible character with the necessary knowledge and skills for professional and national leadership.
The German Academic Exchange Service or DAAD (German: Deutscher Akademischer Austauschdienst) is the largest German support organization in the field of international academic co-operation as a publicly funded, self-governing organization of the institutions of higher education in Germany, promotes international academic exchange as well as educational co-operation with developing countries through a variety of funding and scholarship programmes.
Scholarship
The scholarships are awarded in the fields of:
Economics and business administration, renewable energy engineering and resource management, urban planning, agriculture and forestry, environmental science public health, education, law and communication arts, etc;
Students will receive a monthly fee (750 EUR for graduates and 1,000 EUR for the doctoral level); 
Round-trip airfare.
Other criteria
Applicants must meet the following eligibility requirements:
Candidates for DAAD scholarship will be required to have a qualification of a previous degree not exceeding 6 years;
Not living in Germany for more than 15 months from the date of application;
At least 2 years working experience, depending on the course syllabus;
Foreign applicants are eligible for these scholarships;
A very good command over the English language is needed.
Apply
Apply by filling in the online application form. 
The application deadlines vary from 10 September 2017 to February 2018. You can find detailed information on the program's brochure HERE.
More information HERE.