Deadline: 30 June 2016
Open to: international students applying for a master degree program or PhD program, taught in English or Russian
Scholarships: full tuition waivers for the whole period of their master studies and monthly scholarship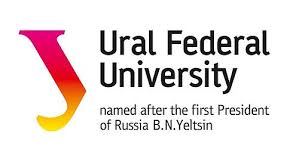 Description
Ural Federal University announces 75 international scholarships for new international students covering tuition fees for the full period of MS, MA and PhD studies and an optional year of Russian language preparatory course.
The Mission of Ural Federal University is increasing competitiveness, re-industrialization, the formation of human, scientific and technological potential, sustainable modernization of traditional economy branches and development of postindustrial economy branches of the Ural Federal District.
Ural Federal University (UrFU) is one of the largest higher educational institutions in Russia bringing together fundamental education and innovative approach towards the challenges of modern times.
Eligibility
International students applying for a master degree program or PhD program, taught in English or Russian offered at Ural Federal University. Current UrFU international students are not eligible to apply.
Scholarship
International students are awarded full tuition waivers for the whole period of their studies. During the studies, the students will also be able to receive the regular monthly scholarship from the university (based on their academic performance).
How to apply?
Attach a list of scanned documents after completing the registration (the said list is given below);
Pass a competitive selection in your country, conducted by respective Representative Office of Rossotrudnichestvo;
In your application form you must indicate Ural Federal University as your top priority;
Please send your registration number to UrFU manager of your region.
The list of the documents for Golden Scholarship application:
Filled-in application form with a color photo of an applicant attached;
Copies of the documents of the prior education with a diploma supplement including a list of records and marks. Documents of the prior education must bear a legalization stamp;
Copy of the official medical certificate, confirming that there are no precautions for a student to study in Russia;
Copy of the official medical certificate with the negative result of the HRV|AIDS test;
Copy of the official medical certificate with positive results of compulsory medical check-up;
Copy of the passport pages of an applicant. Passport shall be valid at least within 18 months after the applicant's date of arrival in Russia;
Notarized translation of documents, indicated in paragraphs 2, 3 and 5 of the list;
Translation of the 1st passport page into Russian with a notarial attestation.
More info HERE.