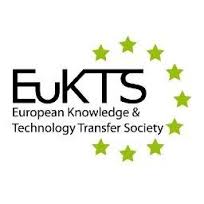 Deadline: ongoing applications
Eligibility: everyone active in the field of knowledge and technology transfer
Costs: Online Certification Scheme/ free of charge until the end of 2016
Description
Professional certification is the guarantee of international recognition of the competence of practitioners. EuKTS is an international non-profit association which has been established to support the development of knowledge transfer (KT) by increasing the standard, recognition, the education, the training and the mobility of the knowledge and technology transfer professionals across Europe and beyond. The certification programme was launched with the aim of raising the standard and recognition of knowledge transfer professionals throughout their career.
The EuKTS programme includes a Curriculum, based on 8 core competencies, necessary for all practitioners, irrespective of the country or sector in which they operate. Certification is offered at three levels (basic, intermediate, advanced) and is available via two routes: the Examination Route and the Grandfathering Route.
Other requirements
Anyone who is:
Active in the field of knowledge and technology transfer;
Looking for a high-level standard of their professional skills, irrespective of the industry, the public or private sector or the country of their practice;
Willing to have an international recognition to boost their career and mobility.
Individuals who wish to apply for Certification by Grandfathering will be asked to:
Take notice of the rules and specifications of EuKTS Certification by Grandfathering;
Complete the dedicated application form for certification and supply all relevant supporting materials;
Send their application to: certification@eukts.eu.
The applicant must complete the application form for one level only. The language of application is English.
The certification is valid for 3 years. The certified person should renew their certification after 3 years, after submission of a re-certification application before the end of the period for which the certification is valid.
For more information please contact infor@eukts.eu or visit the official website.