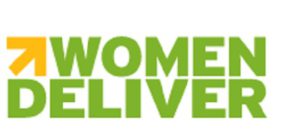 Deadline: 13 October 2017
Eligibility: all young people, regardless of gender, race, ethnicity, disability, sexual orientation, gender identity or expression, or national origin are encouraged and welcome to apply
Benefits: small grants, and a scholarship
Description
As a leading global advocate for the health, rights, and well-being of girls and women, Women Deliverbrings together diverse voices and interests to drive progress for gender equality, with a particular focus on maternal, sexual, and reproductive health and rights. They build capacity, share solutions, and forge partnerships, together creating coalitions, communication, and action that spark political commitment and investment in girls and women.
Women Deliver's Young Leaders Program trains elevates and empowers youth advocates to catalyze action for gender equality, including the sexual and reproductive health and rights of girls, women, and young people. Started in 2010, the award-winning Women Deliver Young Leaders Program is comprised of 400 youth advocates from more than 100 countries, with 300 more scheduled to join in early 2018.
Other criteria
Be between the ages of 15-28 (have been born between 31 December 1989 and 31 December 2002);
Speak, write, and read English with proficiency;
Have regular access to the internet.
Benefits
The program provides youth advocates with the training and resources necessary to extend their influence and actively shape the programs and policies that affect their lives through the Women Deliver Young Leaders Program Digital University, Speakers Bureau, small grants, a scholarship to the Women Deliver 2019 Conference, and more.
Apply
In order to apply, please fill the application form.
Also, you need to submit:
Basic demographic information;
Information on their experiences and interests;
A resume or CV;
Answers to short issue-related essays;
Two reference letters;
Links to websites, videos, blogs, or other relevant items in support of the application;
Confirmation of their ability to attain a valid passport and visa to Canada to participate in the Women Deliver 2019 Conference, and complete international travel.
More information HERE.