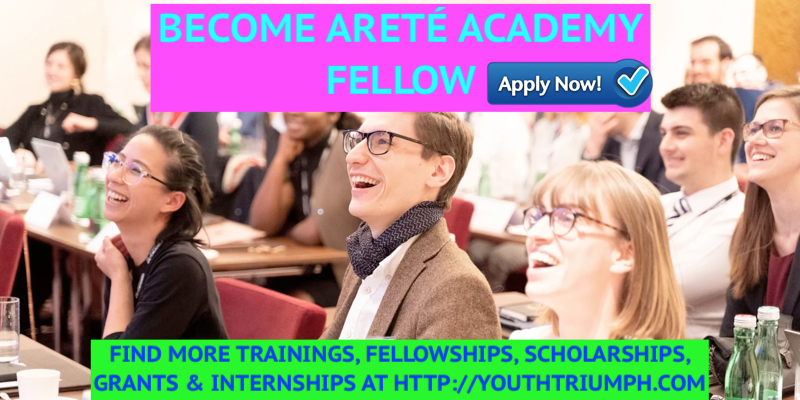 Online Journey: December 2022 – April 2023 (every 2 weeks – Monday evenings).
Application Deadline 15 September 2022
Areté Academy comprises a 4-month online curriculum leading to participation in the 5-day Academy, culminating in the commissioning of permanent Areté Delegates into the ongoing global Areté Community and wider ADF International network.
Online Journey 
Selected Applicants are called Areté Delegates and commence their training online together as a class in each region. Currently, Areté Academy is offered in Europe, Asia, and Latin America with a yearly class. They receive substantive, foundational training with expert faculty in a bi-weekly rhythm over four months. The online Journey challenges Delegates to think deeply, expand their perspective, hone their communication skills, and build relationships with their fellow participants.
Academy 
Following the online training, the full class will come together for a 5-day in-person training. Delegates will learn from and engage with world-class faculty, and explore real solutions to the pressing legal, political, and cultural issues of our time. Delegates live, learn, laugh, and pray together, and examine what it means to faithfully live a vocation of public leadership 'for such a time as this.'
Community 
Areté Academy is a beginning, not the end. Building life-long relationships and connections is a central component of Areté Academy. From the start, each Delegate goes through the Journey and the Academy as a part of a small team led by designated Mentors. Mentors are instrumental to foster connection and support as Delegates grow together in the pursuit of their individual and collective callings.
Following the Academy, successful Delegates will join the Areté Community: a global professional network of Christians who passionately engage at the highest levels of law, governance, and culture-shaping institutions. They are also part of the wider ADF International network of lawyers, experts, and senior individuals serving in strategic positions of impact. Together, they are empowered to pursue the competence and character needed to excel in their professions, the conviction necessary to effectively engage the culture, and a community that enriches and fuels that pursuit in the long run.
ADF International offers Delegates essential resources to impact culture and remain firm in their Christian commitment through ongoing professional development, training, reunions, access, and fellowship.
Online Journey: December 2022 – April 2023 (every 2 weeks – Monday evenings).