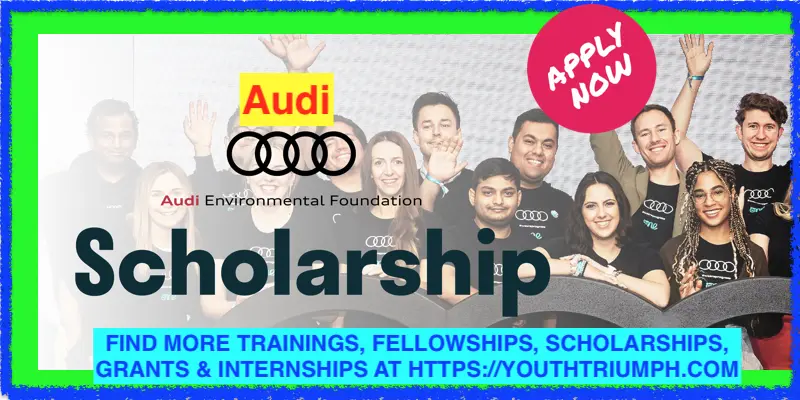 The Audi Environmental Foundation actively supports research into new technologies and scientific methods for a liveable future. Its stated goal is to make a contribution to environmental protection and to create and promote ways of behaving sustainably.
The Foundation focuses in particular on promoting and developing environmentally compatible technologies, measures for environmental education, and protecting the natural necessities of life for humans, animals, and plants. It was established in 2009 by AUDI AG as a 100-percent subsidiary and is part of the company's social and environmental commitment.
Scarce resources, environmental destruction, climate change, and population growth – these are just a few aspects that are influencing society, politics, and business. With the advancing change in social values, for more and more people, sustainability is becoming part of their outlook on life. The challenges that confront us are increasingly complex. Only by working with partners can we develop good concepts and sound solutions to successfully cope with these challenges.
Audi Environmental Foundation is therefore collaborating with One Young World to offer scholarships to 15 inspiring young leaders to attend this year's One Young World Summit 2023 in Belfast, UK.
This scholarship is intended for young leaders driving change and tackling the climate crisis through innovative new technologies, the advancement of climate education, or the preservation of ecosystems through halting or reversing land degradation.
Scholars will receive
Access to the One Young World Summit 2023 in Belfast, UK.
Hotel accommodation in Manchester between 2 – 5 (inclusive) October 2023.
Participation at the pre-event by Audi AG and the Audi Environmental Foundation on 1 October 2023.
The cost of travel to and from Belfast (flights in economy).
Catering which includes breakfast, lunch, and dinner.
Transport between the Summit accommodation and the Summit venue.
Criteria
Aged 18 – 30.
Nationals of all countries will be eligible to apply for this scholarship.
Evidenced commitment to delivering positive change.
Demonstrated capacity for leadership.
Understanding of key local and/or global issues.
Track record of generating impactful and innovative solutions.
Demonstrated impact and innovation in tackling environmental challenges.
Application deadline
22 March 2023
Apply HERE